Kira embraces medicinal tree planting campaign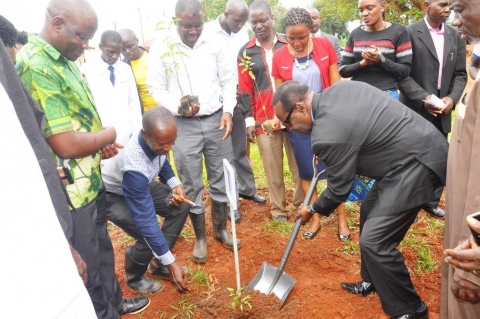 In an effort to save the environment and herbal medicines, trees, Kira division Wakiso district recently embarked on
a medicinal tree planting exercise which will see the revamp of the trees that are cut.
This comes at a time when government and other stakeholders are encouraging communities to plant trees in order to
curb the effects of climate change.
During the exercise which was carried out at Kitukutwe Primary School Kira, the Deputy Mayor of Kira Town Council,
Godfrey Nsubuga, revealed to the communities that Kira council is in the process of formulating bylaws which will penalize
anybody whose animals are found eating trees.
Nsubuga said for trees which are costly if anybody's goat or cow eats the seedlings the owner of the animal will be charged and
will be told to pay for 15 trees to the family that has lost the tree.