Bweyogerere Division State of Affair Report presentation April 2021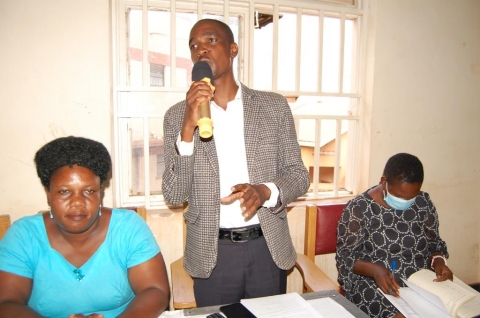 Presentation of Bweyogerere Division State of Affair Report April 2021
As required by section 26 (f) of the Local Government Act Cap243, the Chairperson Bweyogerere Division Mr. Isaac Ssenkubuge has today presented to the Council the State of Affair report reviewing the Sector performance in the nine months that have so far moved from the financial year 2020/2021 vis-a vis the pending projects and activities to be executed before the year ends by 31st June.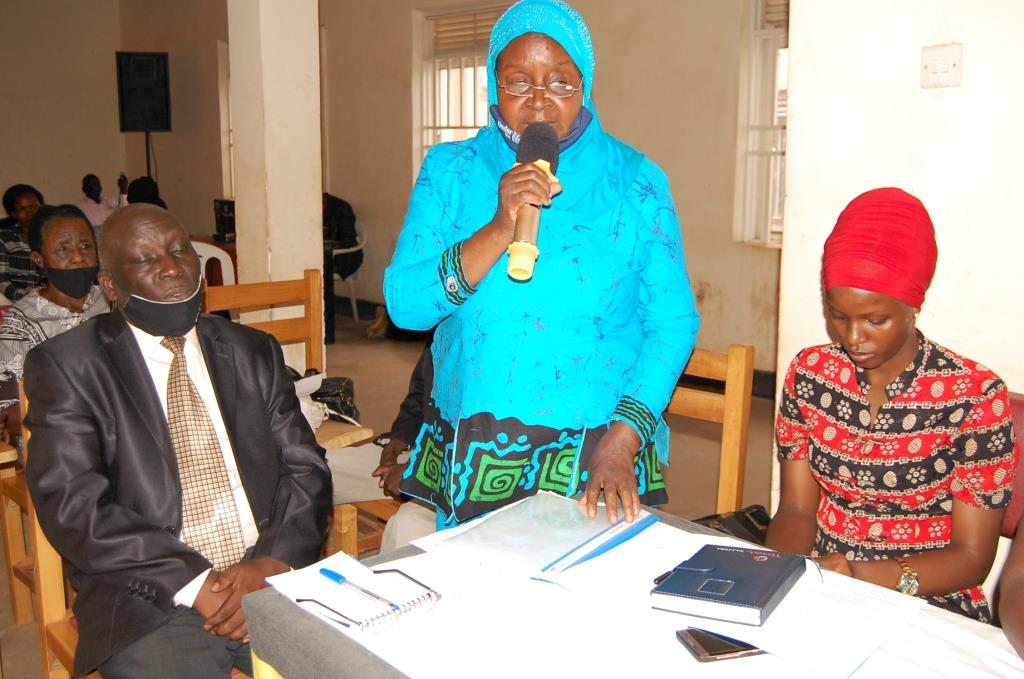 Ssenkubuge appreciated both Political and Technical team for the commitment they expressed amidst Covid to continue serving the people of Bweyogerere. "Mr. Speaker sir, through you let me convey my gratitude appreciation to both fellow Politicians and Technical staff for the spirit expressed especially during the pandemic of Covid 19! Financially we got crippled yet for the expenses were increasing day and night especially transport costs but you all endured the situation and kept present to serve our people.
In the same spirit Mr. Speaker, I express my gratitude to all Councilors that when coming here were of different political parties but when it came to working party differences were put aside and we all focused on service delivery and, that's why when it came to achieving we achieved as Council not the Chairperson or a Councilor as an individual" said the jovial Ssenkubuge.
He reported to the Council the decline in the revenue performance by about 28% and attributed it to a number of factors such as the Covid pandemic which negatively affected all the business activities from which they had expected revenue, "Mr. speaker, we are all aware that Institutions like schools, Hotels, bar, markets among others were closed as a way of combating the spread of Covid and in such a situation our revenue team could not go to such affected business to demand for tax. Even the few tax payers who were compliant could not pay 100% and that's the major cause of the setback though for the activities which required money had to continue normally" he added.
Another cause of a setback in revenue collection he said was the Presidential pronouncement in May 2020 that Taxis should not be charged park fees until a policy is formulated to guide on that matter. This came when the Council had already approved the budget for the financial 2020/2021 including taxis park fees as one of the source of revenue and the pronouncement did not provide an alternative source to cover up the gap.
Regarding achievements, Mr. Ssenkubuge said that despite challenges much was scored in a number of areas for instance: 11 youth groups were supported through the Youth Livelihood Program (YLP), sensitization and medical examination of food handlers was done, training of eight women's group on how to manage UWEP funds, grading and graveling of roads like in Kito A, Bukasa among others, carried out the quarterly monitoring, Inspection of all schools to ensure that they meet the requirements for opening up from the covid lockdown, sensitization of Teachers on School Basic Requirements as regards Standard Operation Procedure (SOPs), Held all the Executive, Committee, Business Committee and Council meeting among others.
He advised the newly elected Councilor that the position and office they are about to assume are not 'Jobs' from where they should expect salaries, "this is just service and so make sure that you are only here when called upon like to attend a meeting or any activity and go back to your day to day business/ job: you are to be a Councilor for just a short period but your family life will continue for life'.