SECONDARY SCHOOLS TO BE ISSUED WITH NEW CERTIFICATES STARTING OCTOBER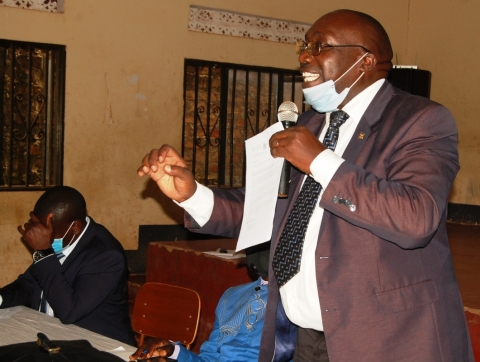 SECONDARY SCHOOLS TO BE ISSUED WITH NEW CERTIFICATES STARTING OCTOBER:
NO MORE REGISTRATION OF COLLEGES AND HIGH SCHOOLS
Starting October 2021 the ministry of Education and Sports will embark on the process of recalling off all the Registration Certificates of Private Secondary schools in the Country and issue them with the new ones with enhanced features. The first categories to be handled are those schools in Kampala and the districts of the wider central region.
According to the Ministry of Education later of 05th October 2020 addressed to the accounting officers the purpose of the excise is to clean up the register of Private Schools across the country by removing schools that closed and grant aided, as well as updating the information on those which changed ownership, names and location.
In an engagement with private school owners in Kira Commissioner Private Schools that has taken place today at St. Kizito High School Namugongo in Namugongo Division Kira Municipality, George Mutekanga has revealed that the this process is not aiming at closing out schools but rather to capture some details such as the correct location of schools, ownership among others that the ministry has been lacking. "You find a school located in Mukono but Named after Kira and wonder how Kira is found in Mukono. Some of these schools were started from given localities and later on transferred but remained with the same details which is confusing" he said
"The new certificate captures details of ownership, location of the school, license date and number, EMIS number and is renewable every after 5 years. This record will help the Ministry to keep track of all registered Private Secondary Schools for quality education provision" reads part of the letter.
Mutekanga also made it clear that the Ministry will no longer register Secondary schools with the name of College or High school.
Mr. Micheal Ssenkusu the Kira Municipal Education officer said that this exercise will help to address the challenges of schools which are registered in different localities and operate their branches in other areas.  He added that the process will also help in promoting the rights of employees in schools.
" some schools have been employing people without giving them any document to prove that they are working there but this process will require schools to register all their staff and by so doing there is no way a school will fail to pay the employees when they are fully registered.